Principal's Message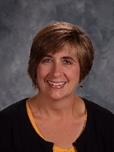 Welcome to Lowell Elementary --- where Everybody is Somebody special! I am looking forward to sharing an exciting and adventurous year with our students, staff, and families!
At Lowell, we have a dynamic staff who is dedicated to bringing learning to life for all students. Our instruction is driven by the implementation and utilization of best instructional practices and by ensuring that every child learns in his or her own best way. We are committed to using these best practices to meet the needs of all learners.
For over 100 years, Lowell Elementary School has educated our youth and had a strong presence in our community. We look forward to continuing that tradition and encourage all families to become actively involved in our school.
We have a very active PTA, and I invite parents and guardians to join our association, which does so much for our students! In addition, I encourage you to become involved with your child's education through volunteering, attending the many exciting family nights we have planned, and through home support of your child's social, emotional, and academic needs. Together, we can achieve great things!
OUR THEME THIS YEAR IS:
CORE is our SUPERPOWER!
Each quarter we will focus on our CORE superpowers of:
*Civility
*Order
*Respect
*Excellence
Please know that you are always welcome at Lowell Elementary School, and I look forward to working with you and your children! Welcome to Lowell --- home of the Leopards!
Mrs. Kim Griffin
"At Lowell, we are dedicated to developing the whole child – academic achiever, responsible citizen, and caring individual."

~Mrs. Griffin